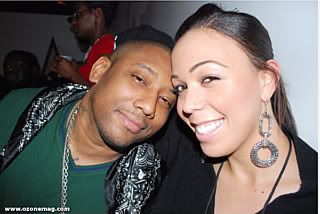 "Hi Hater" was my Anthem for most of last year and "All the above" is my Anthem for this year. Shouts to Maino for providing my soundtrack lately. His Album "If Tomorrow Comes" is in stores now and I highly reccomend you pick it up if you haven't!
We chatted about the 10 year bid he did in prison (talk about success story), and how he is becoming the new face of NY in a music industry run by the old heads. Very interesting guy. Wish him all the success in the world.
Out Takes: Maino pitching a his reality show idea..."For the love of Maino." After spending 10yrs in prison...he has a lot of seed sowing to catch up on.
Click more to watch the 2 part video interview, share & comment!